Healthy Moin!
Our ongoing major project does not mean, that there is no time left for a game jam! This month we participated the first time in the monthly "Godot Wild Jam". As the name kind of implies, the Godot game engine is the engine of choice in this game jam. We use Godot for most of our projects so it was clear that we had to join this jam at some time.
This month's theme was the highly topical subject "plague". There were also some additional subtopics. The game should have any connection to the 1980s, make use of a kind of weather effects and include a system of chance.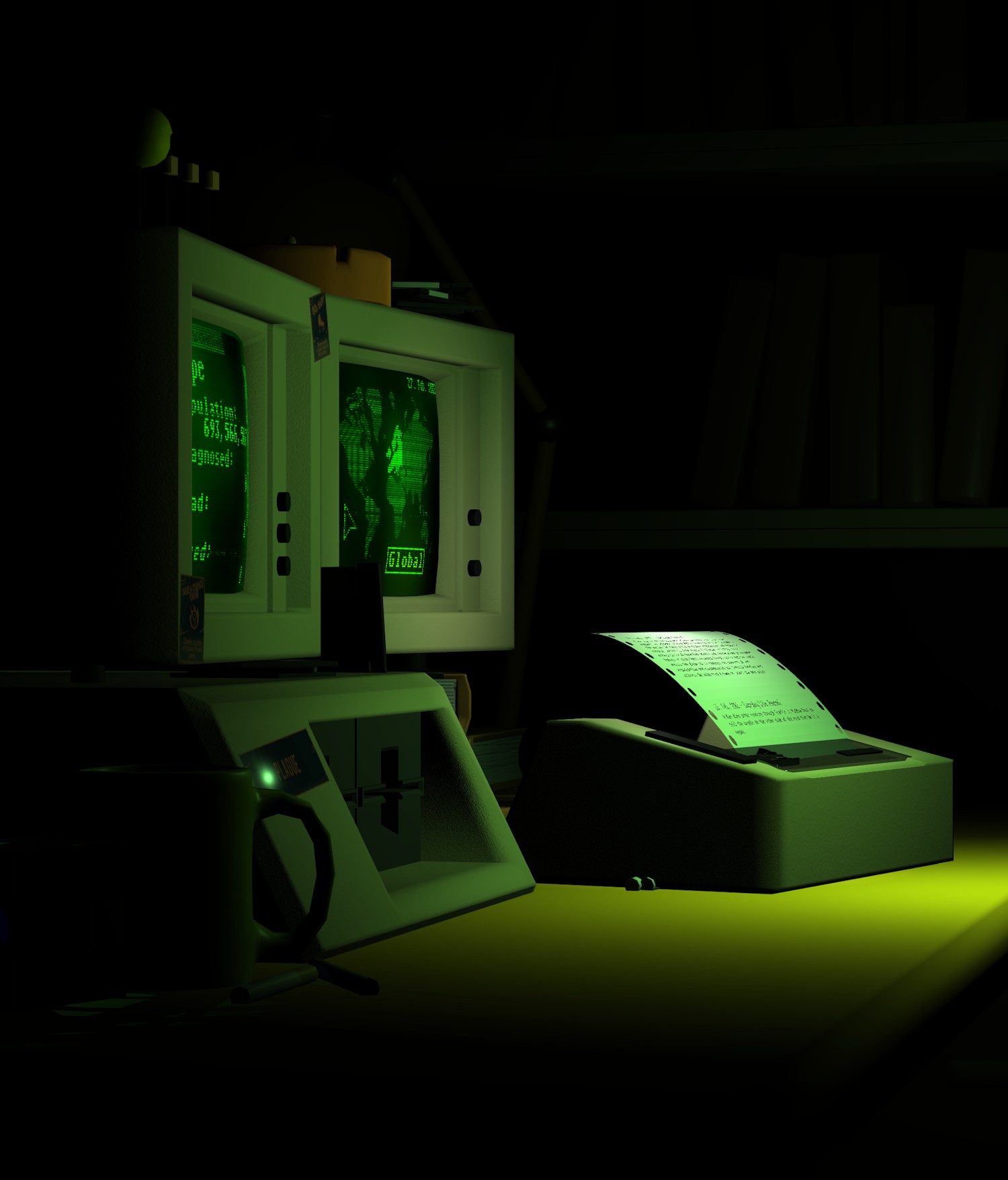 Three-Dimensional? One-Dimensional!
After a bit of brooding we had our concept for "Pandemic: Cold War V". The game is a mini simulation in which mankind has to face an unknown disease. You are a special agent with the mission to save the human race from destruction - from your desk. You make decisions about research, control the nascent panic and save as many people as you can.
During the game you obtain constantly information about the current status of the different countries. You will be informed about the spread of the disease, how your decisions affected the population and what measures were effective or wasted. To make the game a little less serious you will also receive reports about other situations in the world.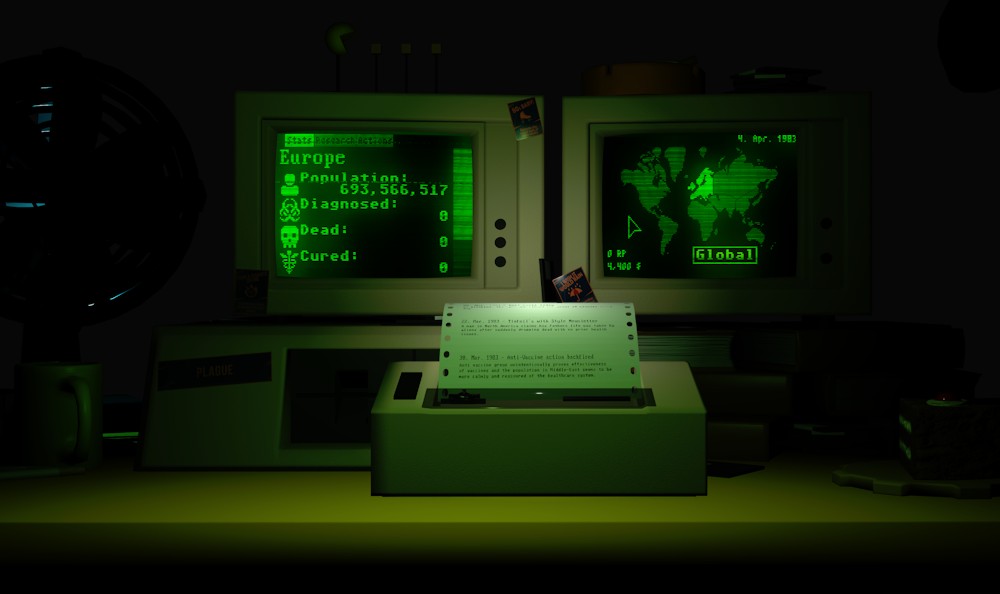 As usual you can play the game right on Itch.io
or download it and start it offline on your computer. You get the installation file for Windows and Linux. To play the game you will only use your mouse. As the game is single player you won't need any internet connection to play it on your system.
That's all for now. If we could spark your interest we wish you much fun! Feedback is as always highly welcome.
MVP - GG EZ