Crumbly Moin! 🍪
Every now and then the DIZ delights us with a new game jam. So we switched to sleep deprivation mode and crafted a tiny, little Christmas game.
There were a few new faces this time. Two people joined the MVP team. Keypyon (Instagram
/ Artstation
) studies Game Design at the Designakademie Rostock. She supported us with her 2D skills and took care of the background images and the fantastic sky.
vNtzY is the second guest star. He is currently studying for a master's degree in Applied Computer Science, together with Sebastian, handled most of the programming work.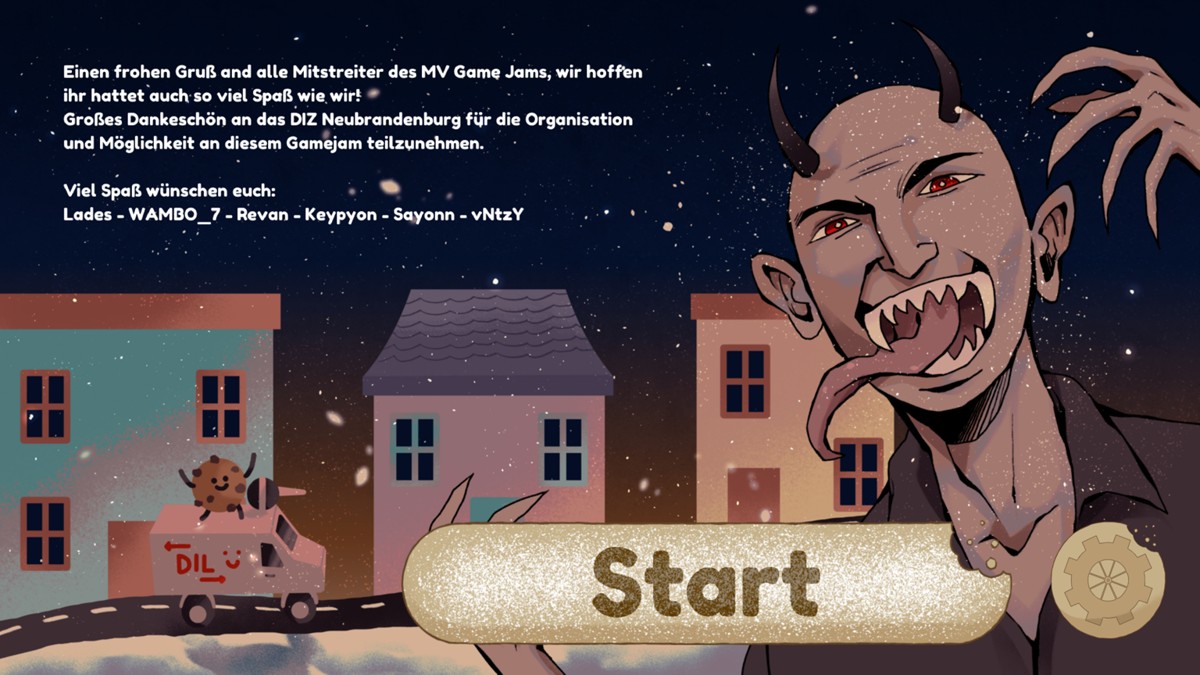 Same procedure as every year 🥂
This time we had to come up with something about the topic "Alle Jahre wieder" ("Every Year Again"). After a bit of pondering, we decided on the subject of parcel delivery in the run-up to Christmas, completely without any hidden agenda, of course.
In the game, you drive a DIL (digital innovation delivery (service)) delivery truck and fire gifts at the surrounding houses with the parcel cannon. Each successful delivery attempt earns you a point. With each level, poor people try a little more desperately to defend themselves against the flood of presents. So it all feels very Christmassy. We've implemented four official levels in total, but there might be a little special level hidden somewhere. Maybe there is someone in the main menu who can help you.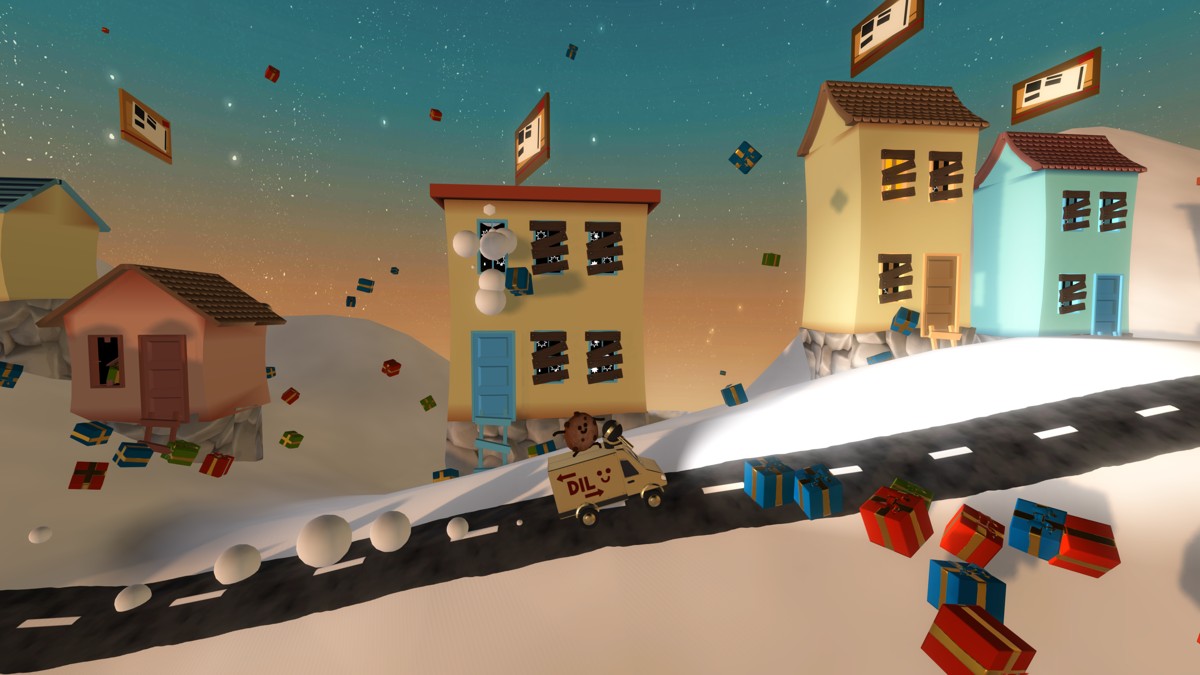 The game is controlled by mouse and keyboard. With WASD you control the truck, with the mouse you fire gifts at the houses. So it's pretty simple. We hope that we could capture the atmosphere of the annual gift battle and wish you a lot of fun with "Jingle Bellzos: The second delivery attempt"
!
You don't feel like striking the people around you with gifts? No problem, the other teams also made great games! There is definitely a game in there for each of you! Check out all the games created at the MV Game Jam right here.
We wish you a wonderful holiday season!🎄
MVP - GG EZ