NØRDly Moin!
The NØRD is currently running here in Mecklenburg-Vorpommern, and for 14 days it was and is about digitalisation. The weekend before last, a small game jam took place. Six teams, including us, worked hard all night to present you a finished game with the theme "Märchenstunde" (story time) after 48 hours.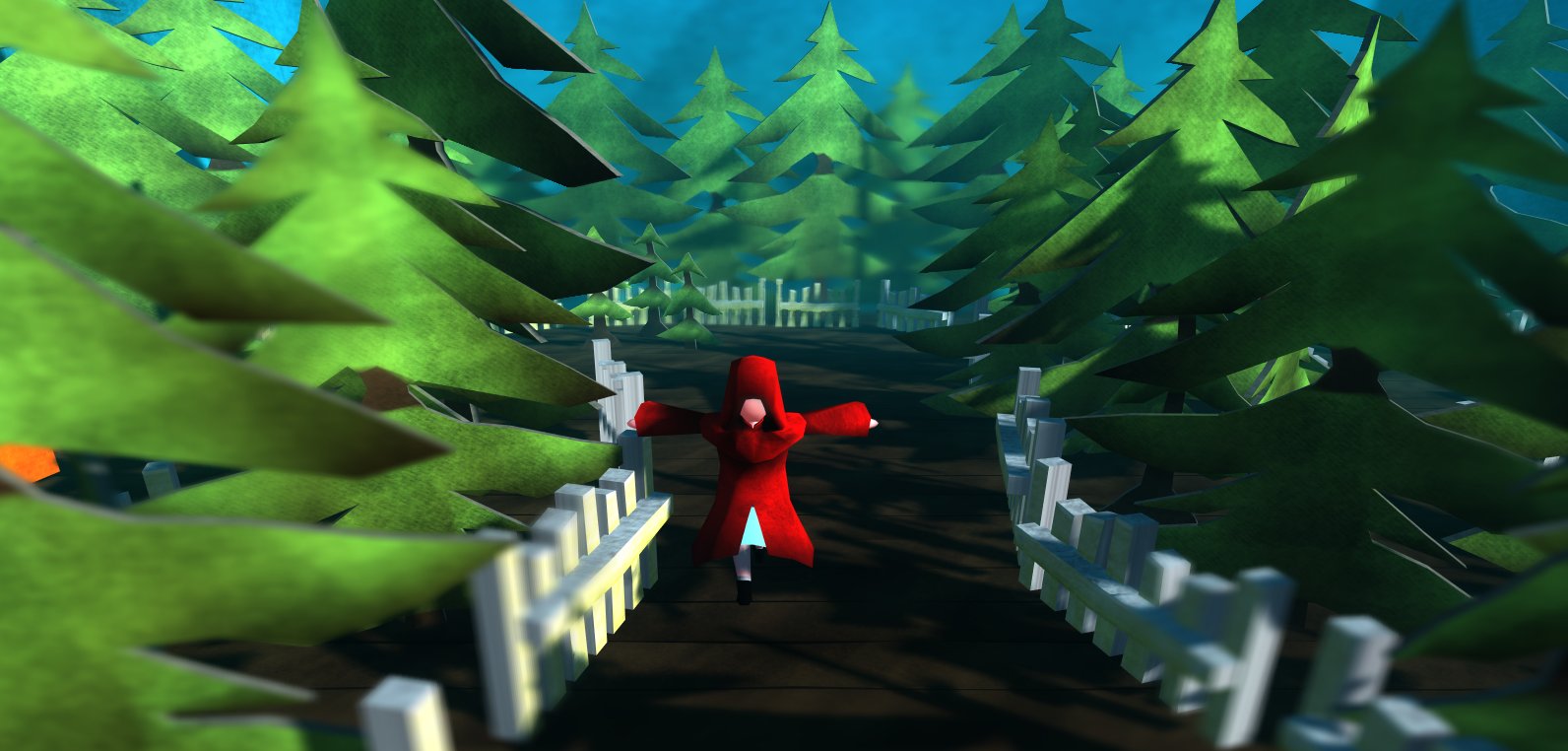 Our game
After brawling for two hours, we agreed on the basic outline of our game. Little Red Riding Hood 2 with simple graphics, reminiscent of a stage set. Unsurprisingly, the game is about you as Little Red Riding Hood wanting to visit your grandmother again. On the way there, however, you need the help of various forest dwellers who, not always entirely selfless, initially have one or two requests of their own.
Up to the middle of the jam, the whole thing felt a bit like a horror game, but we managed to get a grip on that. You can play the final result as usual on itch.io
(with sometimes moderate performance) in your browser or download it for Windows and Linux. Since we made the game for a German event, it is currently completely in German.
When it came to fairy tales, Little Red Riding Hood seemed to be the obvious choice, at least the results of the game jam all looked suspiciously similar at the end… If you also want to have a look at the other projects, you will find a list of the finished projects on the DIZ website
.
We hope you like our reinterpretation of the classic and that you don't get too lost in the forest on your way to grandmother's house. Have fun!
MVP - GG EZ